AF 61 USS Procyon






Alstede Class Stores Ship: Laid down, 15 April 1942, as Flying Scud, a Maritime

Commission type (R2-S-BV1) hull. Acquired by the US Navy, 8 August 1961; Converted 

for Naval service as a Provisions Store Ship at Hunters Point Naval Shipyard, 

San Francisco, CA.; Commissioned USS Procyon (AF-61).

Specifications: Displacement 15,500 t.(fl); Length 459' 2"; Beam 63'; Draft 28'

Speed 16 kts; Complement 292; Propulsion, cross-compound turbines, single propeller. 
---
This picture of the AF 61 USS Procyon, as converted by Hunters Point in 1961. This is the first ship I worked on at the point.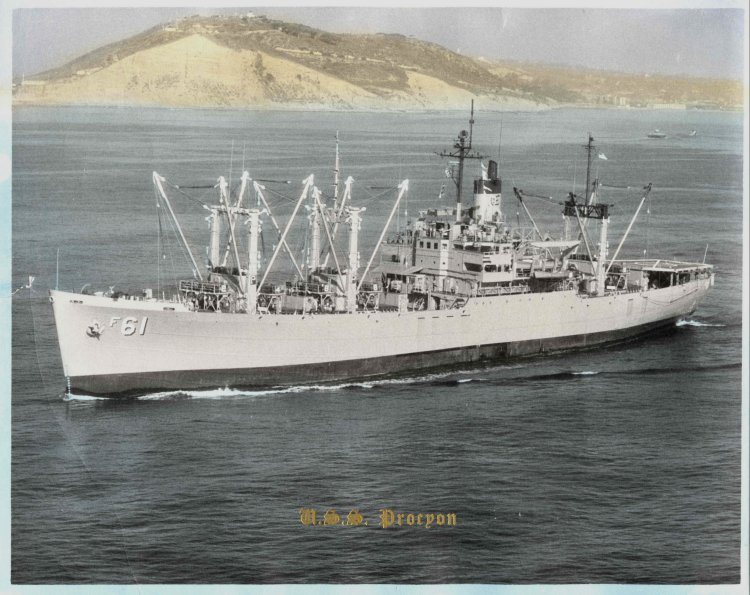 ---
---
This model is 29 1/2" Long, 10" High, 4 " at Main Deck, and 4 " at the Water Line, at 1/16" Scale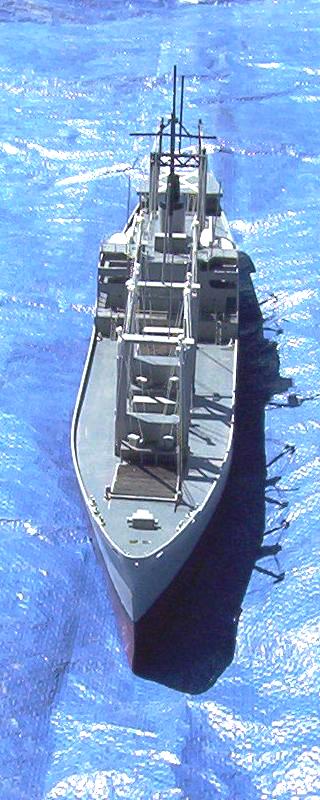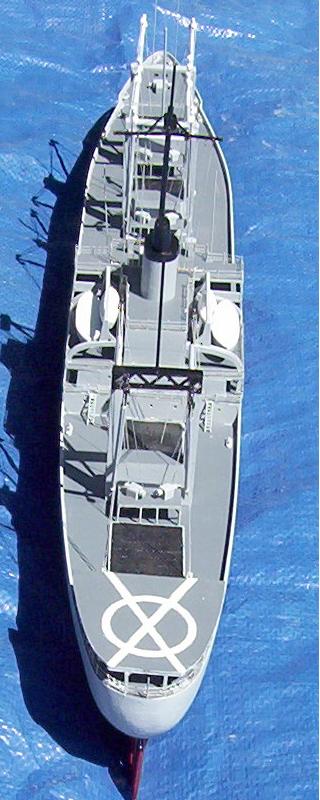 ---
Back to Ships Home Page
alex@wordbench.com
---
Page created & maintained by Alex Electronics. Copyright © 2005-2006 Frank Alexander.
All Rights Reserved. Last update April, 2006